Have you ever organized an event in your office? Or let us sit in a time machine and go back to your college days. Have you ever hosted an event in college, probably your college fest? Now I can see an array of hands being raised! Well, this means that we do know how it is to organize an event. If we know about this then we would have known the fact that different departments in the event were handled by different people who were very much skilled in those activities, right? So, we can very well conclude that only if you excel in a certain area should you then take up the responsibility of handling it. For sure these events are very much important but then there are bigger events at the state and national level which require way more attention. Or consider a wedding event, could you afford to allow even the slightest of mistakes to creep in? Of course not, right? So, what should you do if you wish to avoid such mistakes? Well, how about hiring an event management company?
Blitz Events
With our wide network of offices, we can reach out to industry personally, which ensure our commitment to our customer. We offer quality services in all that we do, from the planning to professionalism of our staff, which we make as enjoyable and memorable as possible. Apart from our professionalism and experience in Trade fair industry, we are committed to providing satisfaction to our customers, through our services, experiences, marketing intelligence and continual improvement. Through our long association in Trade fair industry, we enjoy good relation with industry, associations, trade bodies, various Government departments and associations.
Services:
CORPORATE EVENTS
EVENT PLANNER
SEMINARS
PRODUCT LAUNCH
Address: 156/A, Rd Number 12, Nizam Colony, Banjara Hills, Hyderabad, Telangana 500034
Phone: 098480 55227
Email: info@blitzgroup.in
Website: http://blitzgroup.in/index.html
Vajra Events
Developing events after a careful study of the brand and considering its objective.Delivering the best possible to generate maximum response towards the products and clients.Deciphering the response: Project Evaluation and Feedback. These EVENTS give an insight into the actual size and help us in defining best strategy for our clients. An Exclusive Event Organiser in Hyderabad.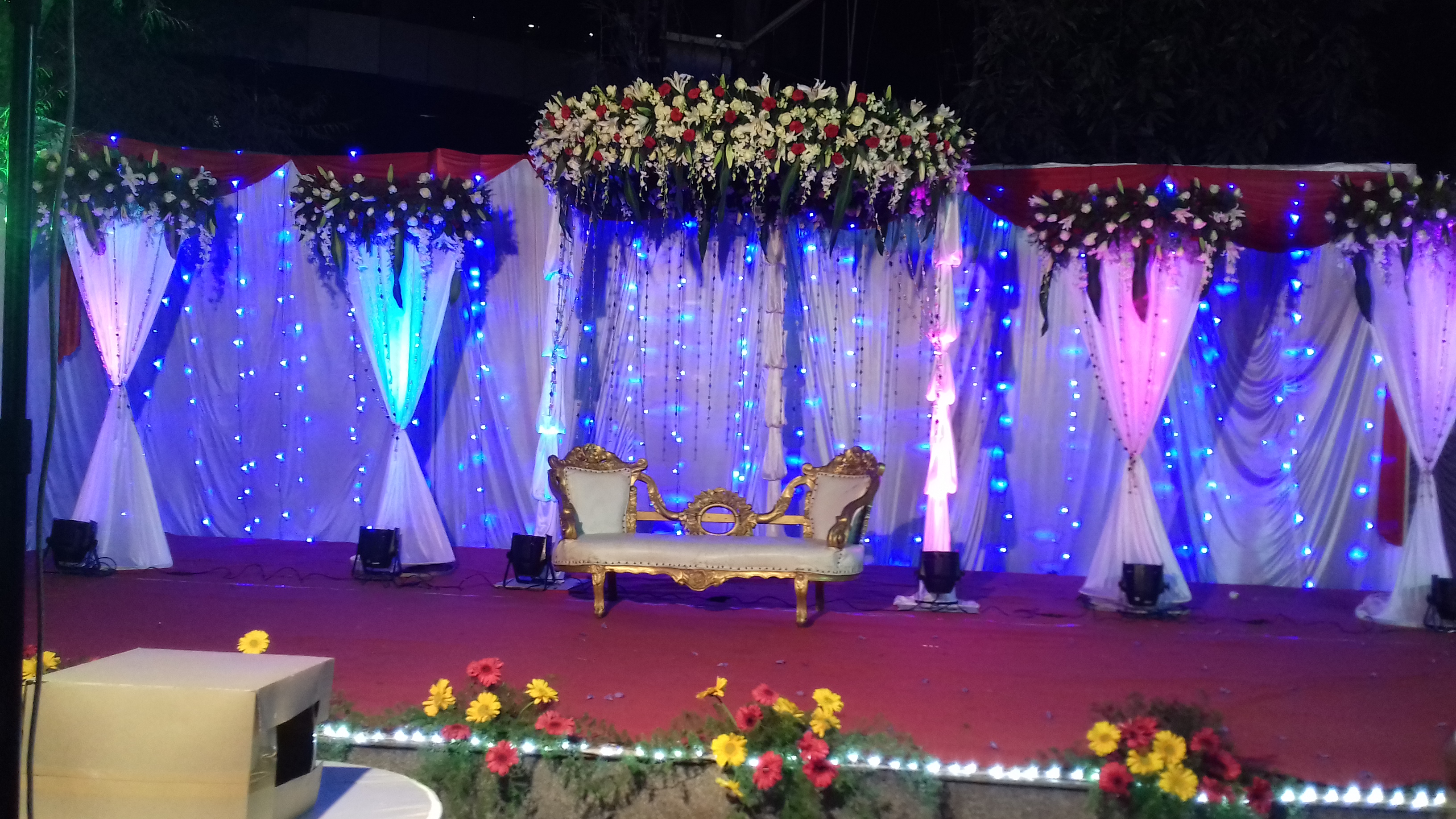 Services:
WEDDING & RECEPTION
CORPORATES
AUDIO LAUNCHES
BIRTHDAY
SPORTS EVENTS
MEDIA PLANNERS
CELEBRITY MANAGEMENT
Address: 8-2-161, Srinagar Colony Main Rd, Sagar Society, Sri Nagar Colony, Aurora, Colony, Banjara Hills, Hyderabad, Telangana 500873, Hyderabad, Telangana 500873
Phone: 092487 55551
Email: info@vajraevents.com
Website: http://vajraevents.com/
Channel9 Events
Dreams are the Big things in this world, If you want to do but did not think you could. if you are dreaming about Amazing company annualday, Memorable Birthday Theme party, innovative Wedding concept or High pitch Product launch, or Exhibition stall design & fabrications, We are here to make your dreams come true.Channel9 Events & Productions started in the year of 2006 with a passion. We are one of the Top event management company in Hyderabad and Secunderabad which provides High Quality and Best service in Event Planning, Concepts and Execution of all kind of Events, and Special Weddings too. We offers creative theme & concepts for one who looking innovative wedding style as we create and design unique concepts to make your marriage grand success and memorable, and mesmerize your guests.
Services:
Corporate Events
Celebrity Management
Birthday Parties
Wedding Planning
Sound & Trussing
Address: Saptagiri Apartment, 1, Secunderabad, HNO-12-10-587/21, Seethaphalmandi, Padmarao Nagar, Hyderabad, Telangana 500061
Phone: 098850 50703
Email: info.channel9@gmail.com
Website: http://www.channel9events.in/
em-cee events
Events are a brilliant way of attracting new business and strengthening existing ties. We can provide Event Management at first class service level in all aspects of corporate hospitality. Our event management is unique and we are able to provide you with tailor made packages to suit your budget. We offer our clients a personal, yet professional service and a meticulous attention. We have the experience to arrange, organize and manage any occasion for you and your company or home.
Services:
BIRTHDAY EVENTS
CATERING
CORPORATE EVENTS
WEDDING EVENTS
THEME EVENTS
Address: 1-8-702/81/1, Goutam Nagar, Padma Colony, Nallakunta, Hyderabad, Telangana 500044
Phone: 099122 22291
Email: eventmanagers21@gmail.com
Website: http://em-cee.com/
Adroit Event
Adroit Event Planners specializes in arranging social events, corporate events, and weddings. Our team of professionals work to make the events a grand success and work meticulously to reach your expectations. At Adroit Event Planners, we provide unique support to our clients for various events and causes and thus facilitate services par excellence. Our experience includes designing corporate events, social events, weddings, and other non-profit events.